Holiday Heater Work
Patrick Clarkson (pclarkson) on: Holiday Heater Work
Some photographs of the school's heating system that is happening during the summer holidays.
Some of the heaters are being replaced with slimmer more efficient and economical ones.
I popped into school to tend to some tasks and was amazed at how organised and tidy the workers of ISD Civil Engineering were,
and thoroughly nice blokes they were too. (so tidy)
They had covered the floor and furniture with dust sheets and floor protectors. (very tidy)
A computer in year 5 that didn't get put away got some special treatment. (very tidy and efficient)
Year 5, minus heater.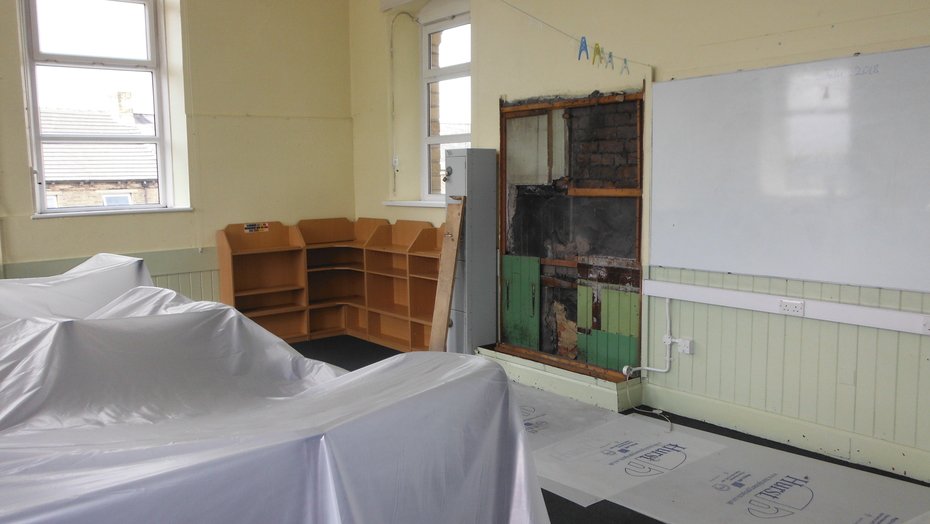 Year 3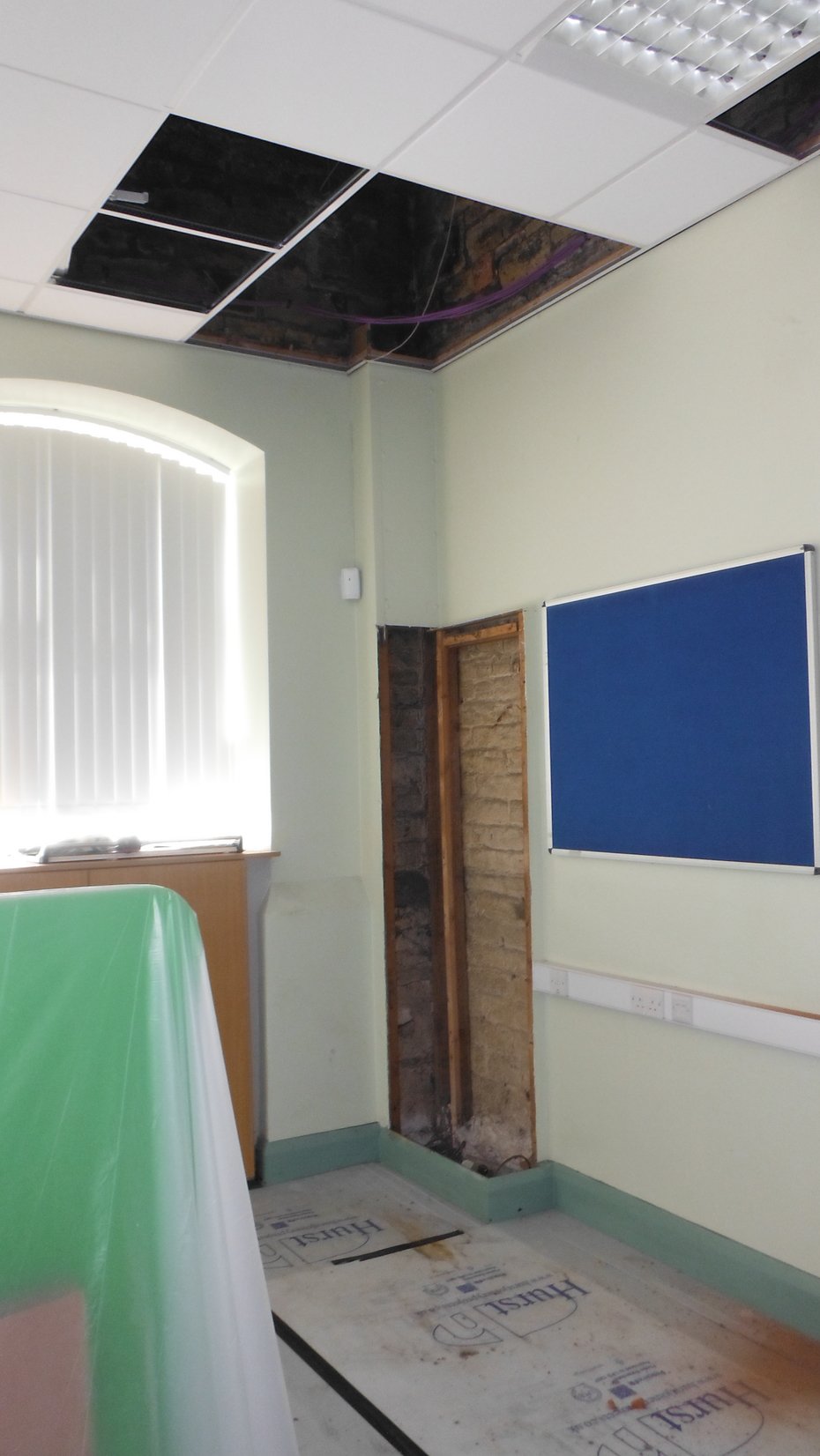 They've taken out the hall heaters,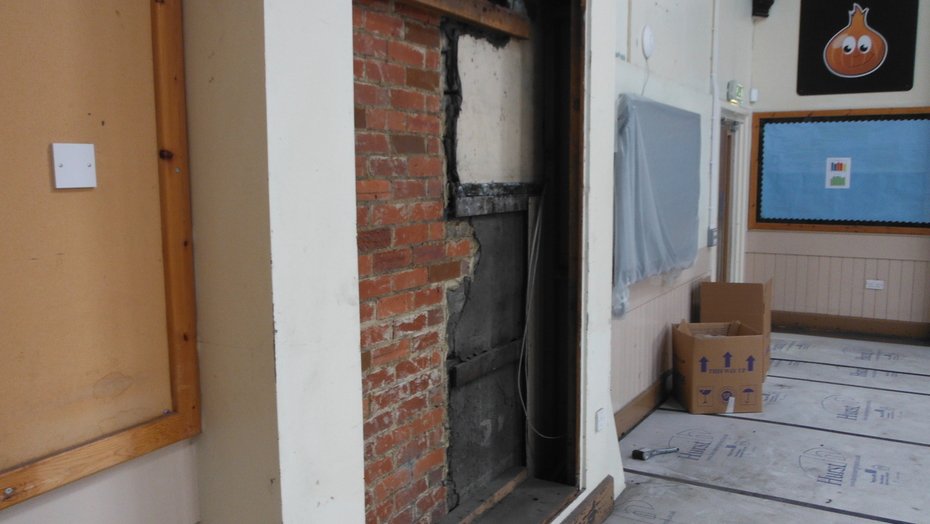 and found the last installer had left some graffiti.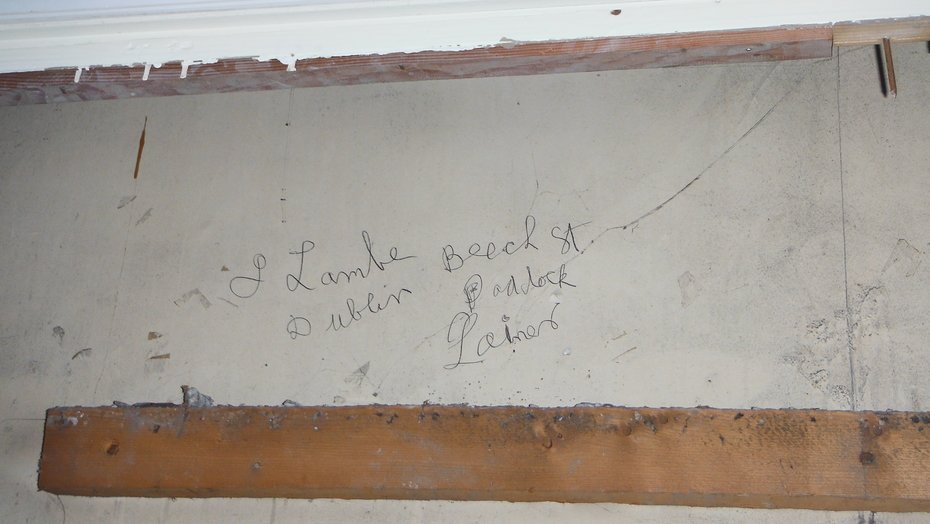 Now that is the tidiest plumber's set up I have EVER seen!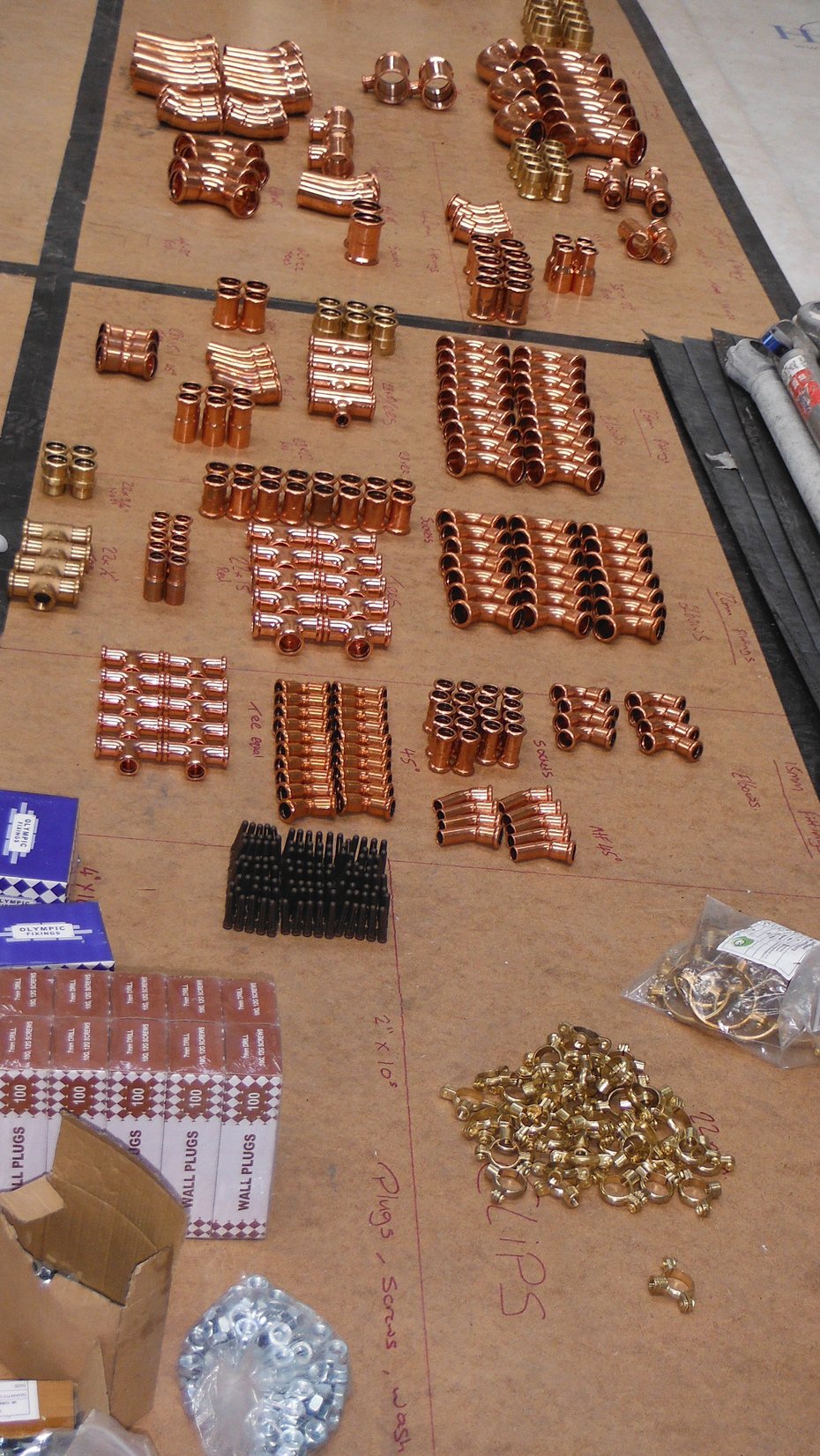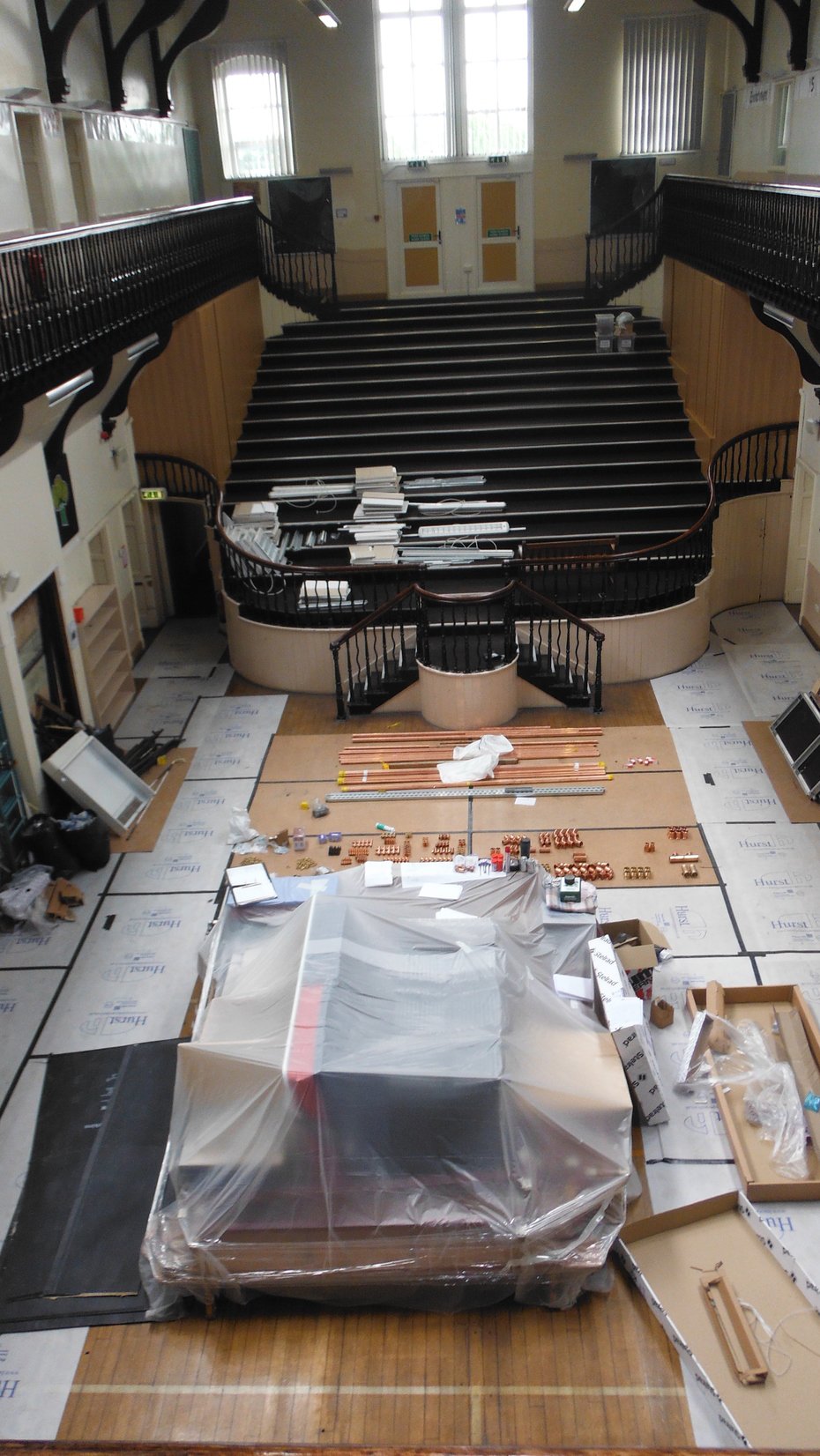 They even labeled the parts.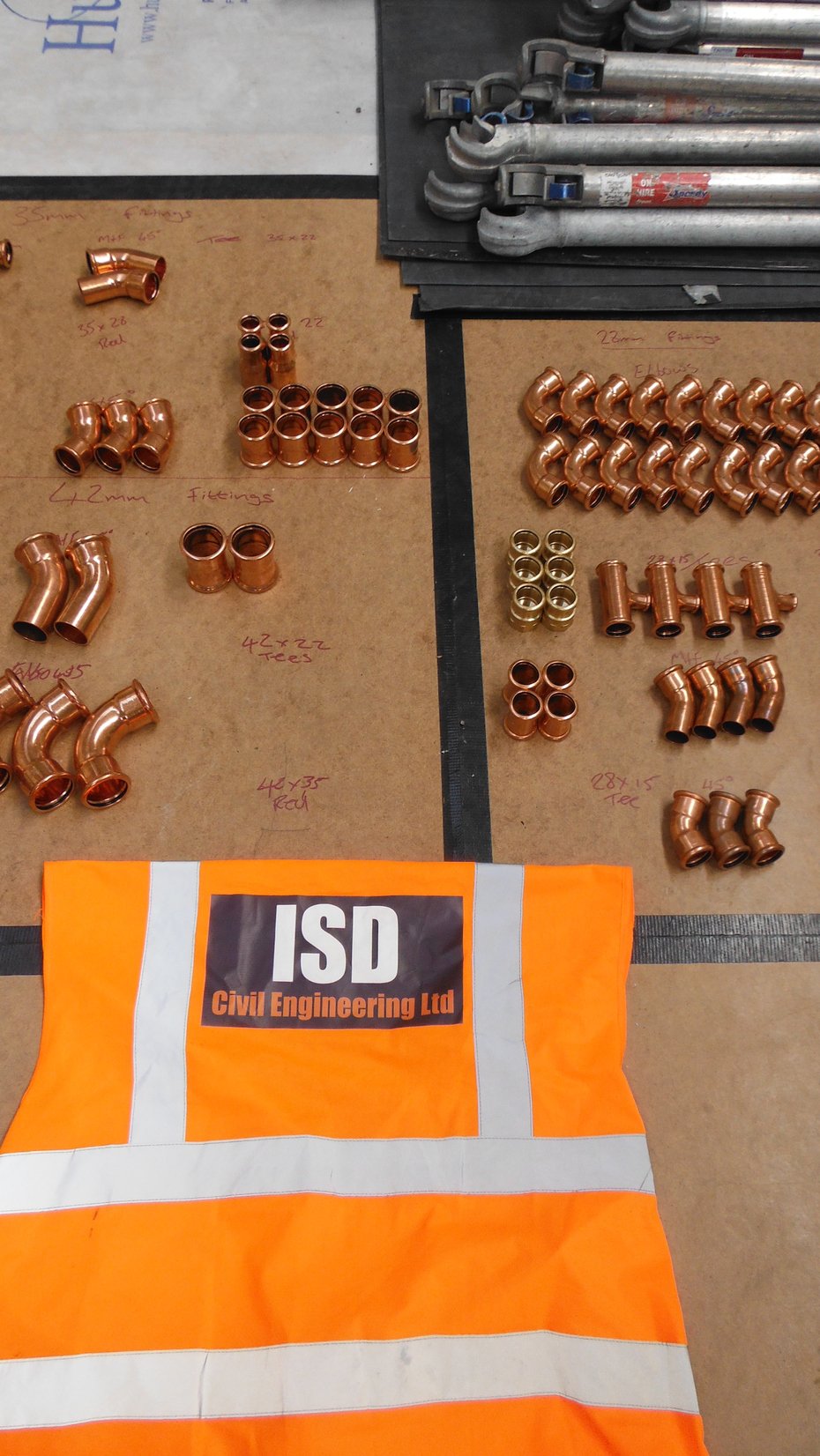 They are even tidy in the staff room.
There was no washing up in the sink or dishwasher.
(The toaster wire stretchers across the sink because there is a smoke detector directly above the plug sockets.)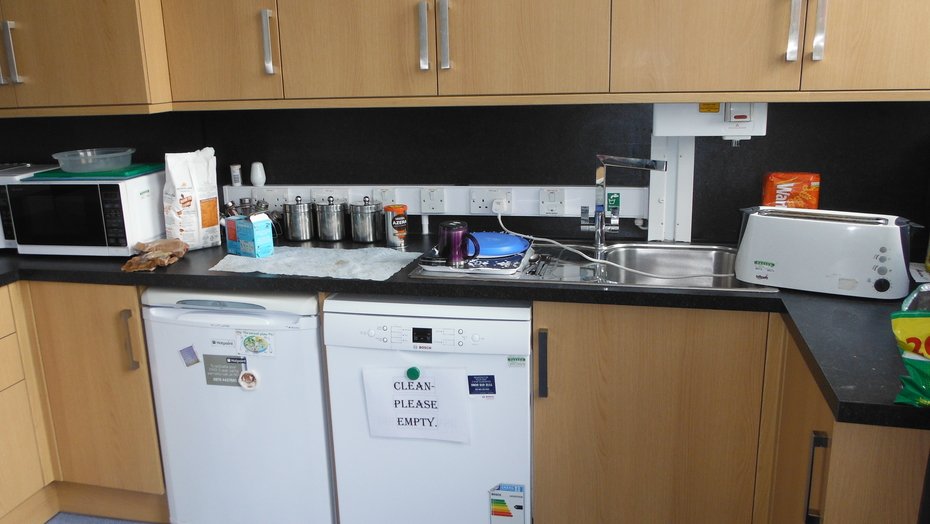 Special wrap for the Year 5 computer.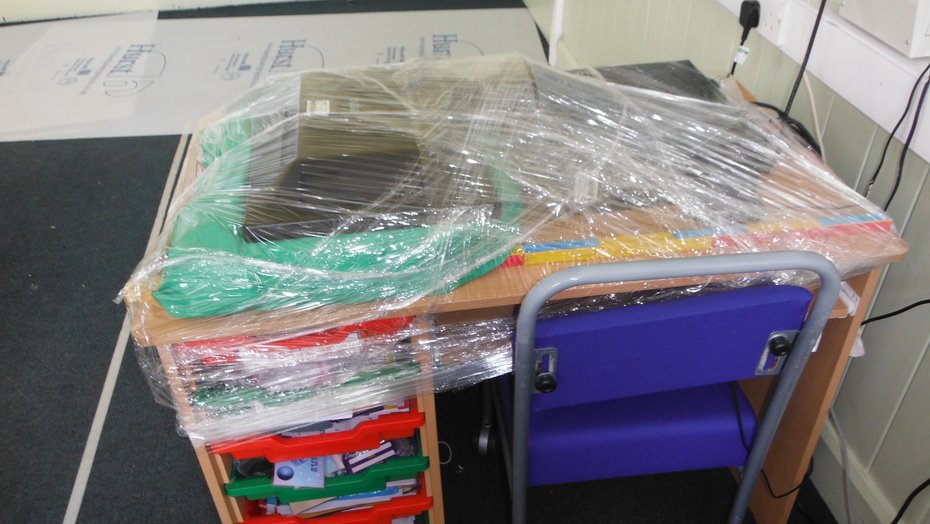 OK, there was some mess,
but this was all of it, tidily in one place.
A couple of the tidy workers.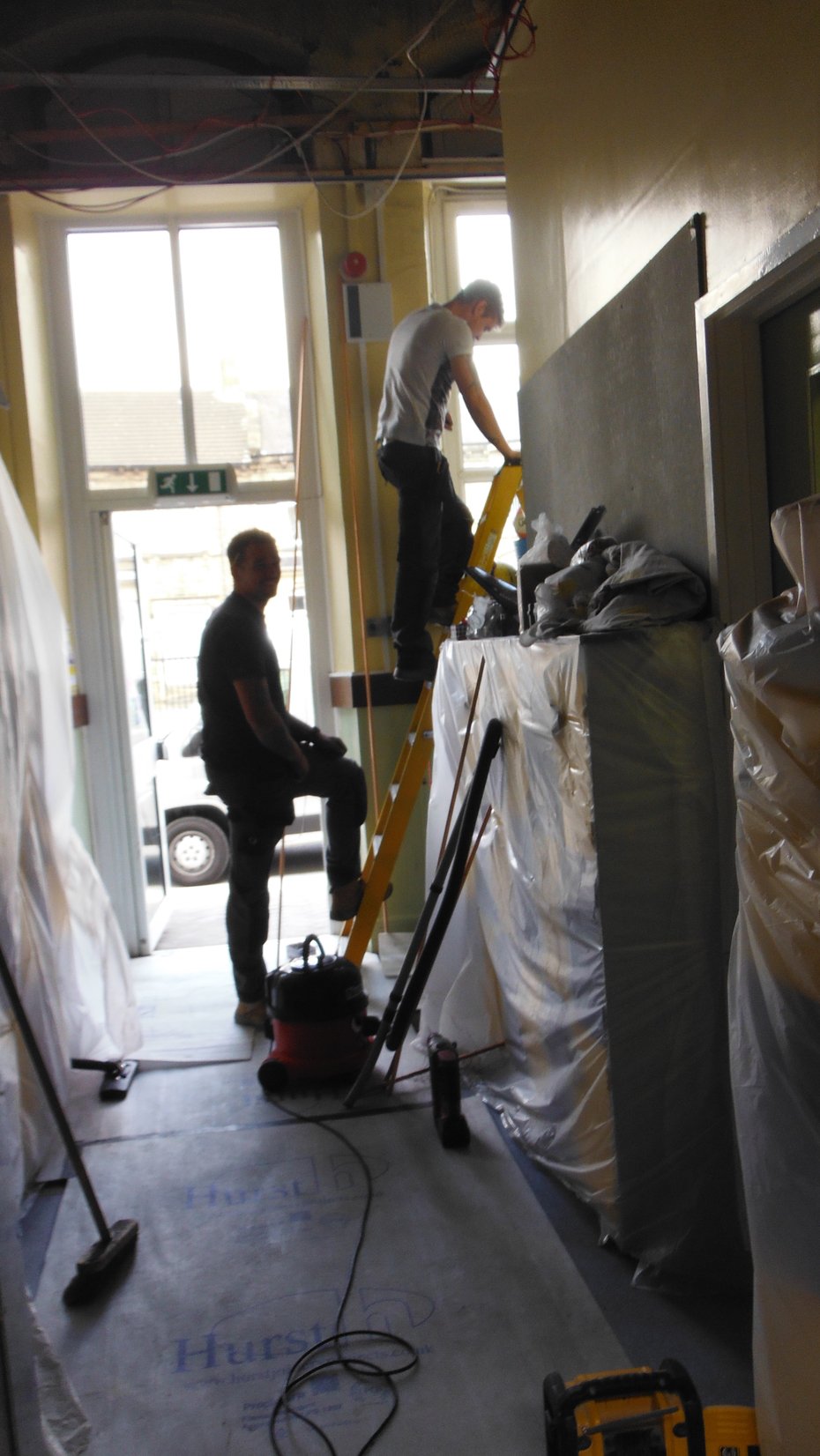 The Tidyman himself.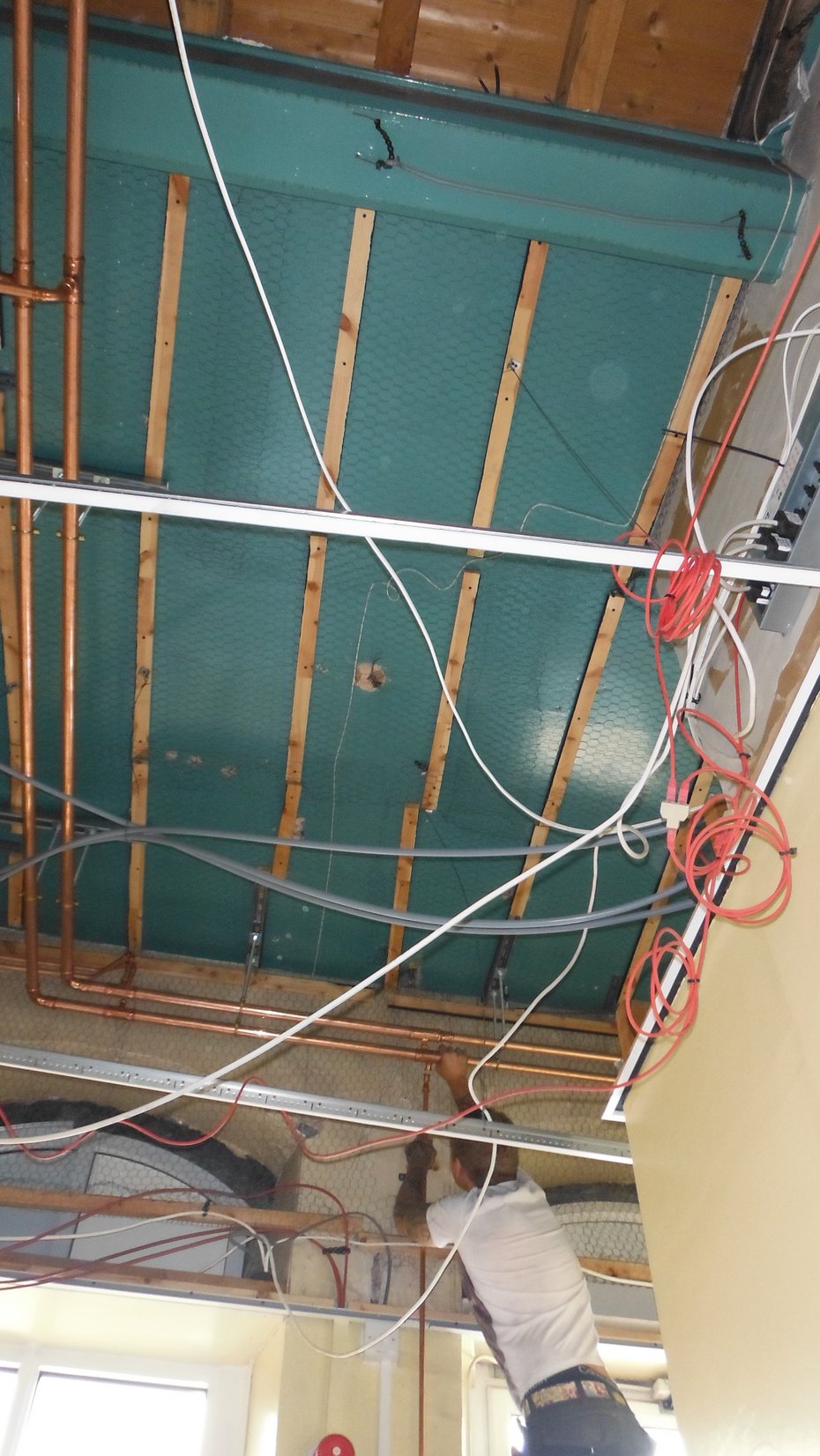 I may have mentioned how tidy they were, but that's only because I was amazed at their tidiness.
Enjoy the summer :)
See you in September.
PC
---