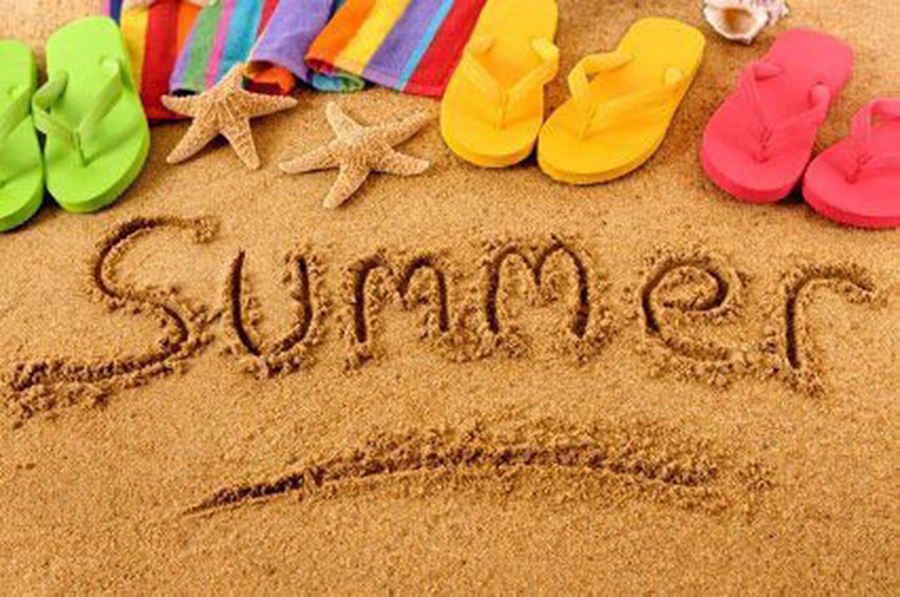 22.06.20 - Our first week back!
I am unbelievably proud of the Year 1 children who returned to school this week. Ten excited and slightly nervous children were waiting at the school gates on Monday. However, the nerves quickly turned into smiles and laughter when they found out they each had their own desk and new pencil case full of lots of stationary and learning equipment. Although a new classroom layout, the children quickly adapted and could still socialise, share and listen to each other. Our mornings began with a daily incentive - gratitude, kindness, appreciation. I was amazed at the discussions and responses we shared. We made thank you cards, practised photography, planted sunflowers, painted rainbows to brighten our classroom and did lots of outdoor learning activities. We used a hoop and chalk in maths which we loved! Our hoops also came in handy for our Wake and Shake dance routines. We used clay for the very first time and were very creative using mixed media, cameras and iPad's to create Art.
Our safety is our priority and we sang songs when washing our hands, practised standing two meters apart and experimented with social distancing by taking creative photographs. I am so impressed with our class bubble posters. 'Do not pop my bubble!' was the title and we learnt how to keep safe inside and outside of our classroom. Year 1 children and staff are only allowed in our bubble or our bubble will POP!
Not only did we have smiles from the children but also the parents. It has been lovely to see you back at Spring Grove. We encourage you to send your child to school. Our first week was full of laughter, happiness and positivity! Have a look at our photos below to see how busy we have been. See you next week for more learning and fun!
29.06.20 - Our second week with Miss Mason and Miss McArdle:
We have had another fantastic week of learning and creating in Year 1. Another child came to school and that made our class a bubble of 11 children and two teachers. We have still been safe and washed our hangs regularly. We have spent our mornings doing lots of maths and phonics. We have learnt about money which is really tricky to do when we are social distancing in our bubble, but we got the hang of it and are ready for larger amounts of money in Year 2! We've also learnt about measuring and practiced writing measuring words. In our phonics we have practiced our sound buttons and looked at trickier words related to the sea, (like starfish and whale) which link to our seaside topic. We have learnt so many amazing sea creature facts! We can name all five oceans and have created our own octopuses and jellyfish. We have learnt that plastic is bad for the ocean because it can pollute it. We also went deep sea diving in school and discovered 10 different sea creatures! We have all agreed that our favourite activity this week has been creating our own ocean in a jar! Each day we have done Zumba, yoga or a wake and shake – sometimes two in the same day! To keep active and give our brains a break. Each day we have finished the school day by writing an exciting class story together, whilst our teacher typed it up on the board for us all to see. We have had a great second week at school and love being with each other. We welcome two more children back on Monday ready for our third week!
06.07.20 - Our third week with Miss Lahera:
What a lovely week we have had in our biggest bubble of 12 children! We have started a new web page called Eco Council which you'll find at the top of our page which has driven our focus and objectives this week. We took part in cross-curricular work, learning about the effects of plastic in our oceans. We learnt some shocking facts about littering and plastic pollution and how to reduce our waste by recycling. We have learnt about what we can reduce, reuse and recycle at school and at home. I have been very impressed with their attitude and responses during our important discussions about this ongoing issue. Take a look at our gallery to see our 'Eco' work. In maths, we have been learning about odd and even numbers and made our own islands based on these numbers. Mr Obb and Mr Bob were a big part of our Phonics lessons and the children had to read and sort the real and fake words. I am so impressed with their phonic knowledge and fluent reading! We created story boards based on Mr Grinling and supported this by creating seagull artwork using mixed media. We enjoyed taking part in our first ever virtual Sports Day which involved using socks! We took home a certificate for participating and made our own medals. We are looking forward to our last week in Year 1 with Miss Mason.
13.07.20 - Our last week in Year 1 with Miss Mason:
Can you believe this is our last week in Year 1! What an exciting week we have had too! Miss Mason was so proud of all of the children in her bubble this week. Our learning continued with the seaside and plastic pollution. In maths, we recapped our knowledge about 3D shapes and completed symmetry activities. We continued practising writing, focusing on our presentation and punctuation to create our own storyboards for both fiction and non-fiction writing. We created some fantastic natural artwork using clay! We were so lucky to work with Ammie Flexen - a real artist! Virtually, she taught us how to make 3D flowers out of clay and we followed her step by step guide. The clay flowers are part of a project that we painted all of the colours of the rainbow to link with this pandemic. Year 1, Year 2 and Year 5 took part in these lessons and our work will be displayed in Huddersfield and Dewsbury town centres in early September for everyone to see. Take a look a our photos below of our work that we are so proud of. We reflected on our year in Year 1 and thought about all of the exciting times to come in Year 2. We were particularly looking forward to seeeing the rest of our class again.
Our back to school photos! What a brilliant, fun, creative, hardworking few weeks we have had together. Thank you Miss Mason and Miss McArdle for teaching us too.
OUR HOME LEARNING GALLERY
Thank you so much for all of your efforts in supporting your child with their home learning. This will certainly be a time we will never forget! Here is a slideshow of all of our home learning work. I hope you enjoy looking at your classmates work as well as your own. They have made me so proud and I hope you have enjoyed teaching and learning with your children at home.
Comments (14)
Show Comments
Miss Lahera
(a couple of months ago)
Replying to Zaynab: Hello Zaynab, thank you for your message. I am very happy that you are excited to come to school on Monday. I am excited about seeing you and your smiley face. We have lots of lovely things planned for you. See you on Monday. Miss Lahera.
Zaynab Amjad
(a couple of months ago)
Hello Mrs Lahera I cannot wait to come to school next week. I have missed school so much and i have missed my friends too. love from Zaynab
Taha Ghafoor
(less than a year ago)
Hello Miss Lahera , I hope you are good , I really miss you and wanna come back to school , hope you like my homework,my mum say hello to you as well , take care and Eid Mubarak
Miss Lahera
(less than a year ago)
Replying to Salsabil: Hello Salsabil! I have been very impressed at all of the work you have been sending in. You look like you've been very busy at home. I loved your Rapunzel painting and the cooking you did with your family. I saw some photo's of you and Yahya doing yoga today! It looks really tricky but a great skill to learn to help stretch your body! Keep smiling and working hard and I will see you soon. Miss Lahera.
Mrs Burgess
(less than a year ago)
I just wanted to say how beautiful the photo montage that some of you have created with your families. It really made me smile too. Thinking of you all and hope that you are keeping well.
Miss Lahera
(less than a year ago)
Replying to Inaaya Yasir: WOW!! I have received all of your work today Inaaya and I have a very big smile on my face. It is wonderful to see how hard you are working at home. I loved your story writing, facts about flowers and your VE Day work. Well done, keep up the good work. I miss you too. Miss Lahera
Inaaya yasir
(less than a year ago)
I have learnt about VE day. I miss you.
Salsabil wassam
(less than a year ago)
hello miss lahera I have been doing lots of activities at home. I made captin tom moore a birthday card and me and my brother have been doing the lego challenge everyday. We have also been doing exercise and playing outside. I have been doing my phonics with my mum. My mum tried to send pictures in email but they are to big and she said she will print them and i can bring them to school when we come back. I also made the nhs a card and a rainbow. We do lots of reading and i practice my spellings at home. I have also made a weather chart and have been baking with my mum. I made chocolate cornflake clusters for easter. I also decorated my easter basket with fake grass and chicks and decorated an egg. I have so much to tell you when i get back.
Salsabil wassam
(less than a year ago)
dear miss lahera You are the best teacher. I am going to get you some flowers. You are so amazing and i cannot wait to come back to school. I have been doing lots of activities at home.
Miss Lahera
(less than a year ago)
Hello Zaynab, Thank you for your message. I miss you too. Well done for working so hard at home, I enjoyed speaking to you on the phone and hearing about the lovely activities you have been doing at home. Keep smiling!
Show More Comments
We were very excited to visit Tolson Museum to see all of the different types of vehicles as we have been learning about old and new transport. We went on a 'mystery hunt' to find all of the interesting vehicles around the museum. We particularly liked the old bus and rung the bell! We chose our favourite transport and sketched in our Art books before making a collaborative piece of Art using pens, black felt tips, coloured pencils and graphite pencils of everything that we could see.
As part our of Art and DT project we have learnt how to observational draw using graphite pencils to shade for colour. Following this, we each made a 3D model of a vehicle using bottle tops, egg boxes, cartons, straws, plastic boxes and cardboard and evaluated our design by thinking about what was good about it and how we could make it stronger.